Usually, the owners of the guinea pigs keep checking on their pets for various behaviors. Also, they try to find out what do these behaviors mean. While some habits are easily interpreted, some others are not so easy to understand. Shaking of your guinea pig can freak you out, but we are here to help you understand why it happens.
What does the shaking of guinea pigs indicate?
Usually, the guinea pigs shake when they are frightened. Their body starts moving mildly and it remains for a few seconds. They shake quite often when they are newly adopted and brought to some new places. Or else some extraordinary thing can intrigue them. There can be harsh light or sound that can affect their temperament and it can cause them shaking.
Are emotions responsible for the shaking of guinea pigs?
Any kind of internal emotional turbulence can be the cause of the shaking of the guinea pig. Sometimes the guinea pigs are seemed to vibrate, which is actually a kind of shaking in itself. This vibration usually means they want to express something or urge for something.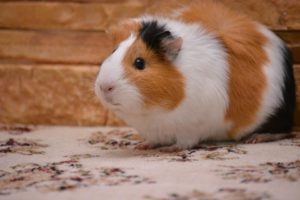 Does the shaking of guinea pig mean that it needs to mate?
According to some vets and some breeders, the guinea pigs shake or vibrate when they are in need of mating. The urge of their mating makes them vibrate and the owner needs to be careful about this condition. They need to arrange for their pet's partners.
Do guinea pigs shake when they are sick?
Yes, guinea pigs sometimes shake when they are feeling some physical pain or discomfort. So you need to check how often the guinea pig is shaking and how long the shaking persists. Depending upon these matters the reason for the shaking can be diagnosed. If needed you have to get the guinea pig checked by the vet as well.
There are several other symptoms along with shaking that can help you to diagnose if your pet of yours is suffering from some vital issue.
Along with occasional shaking if you see that your pet guinea pig is suffering from hair loss, wheezing and sneezing, coughing or diarrhea, and eye or nose discharge then you should be justifiably anxious.
There are different kinds of serious ailments which may have affected you and that can attack your guinea pig. So you should consult the vet at the earliest.
Why the guinea pigs are seen to be shaking and twitching?
As we have mentioned shaking is a form of some illnesses or disturbance in their body there can be issues like ringworm or mite which can cause them to shake. The irritation that they feel inside their body is the reason for such a gesture.
Also sometimes when the weather is too hot and they are roaming outside for too long, they can feel the vibration or shake, which is actually a sign of heatstroke. You need to keep your guinea pig in a shaded place and need to keep it hydrated by giving it water or watery fruits often.  Too much heat is not suitable for the guinea pigs and that can be the cause of the violent shaking.
Can the cold weather cause the guinea pig to shake?
Yes, any adverse climate can cause the guinea pig to shake. It can be either a very hot or very cold climate. As we have earlier detailed, the hot weather can cause heatstroke in guinea pigs which in turn can make the creature shake.
Just in the same way when the mercury drops, the coldness of the weather can make the rodent shiver which may look like shaking from outside. If you are feeling chilly and you know that it is winter outside, do take care of your small pet. Make sure that it has a heating arrangement in its shelter. Else if it is left on the floor then the room temperature should be controlled and it should have some warm rugs beneath it.
Why do guinea pigs shake when they are ready for mating?
It has been seen usually that the male guinea pigs usually shake a bit when they are in need of female attention. By means of these body movements, they try to make the female guinea pig attracted to them. There can be different ways of shaking and sometimes it is not actually shaking.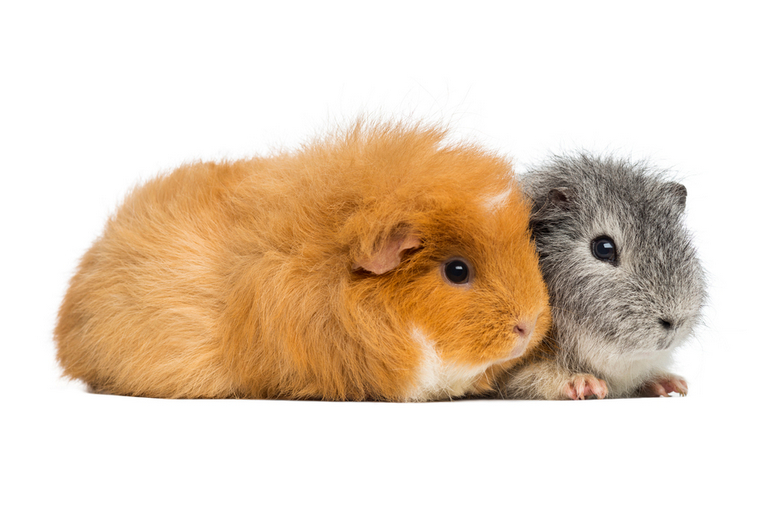 But it is rather swaying of the hips and strutting when they see the female guinea pigs around them.  This behavior is most commonly seen among male guinea pigs but on rare occasions, the female ones also can behave the same way.
Can the shaking be the sign of happiness for the guinea pigs?
Sometimes the guinea pig owners just wonder why their guinea pigs are shaking often when the cage is well decorated, there is ample nutritious food and the guinea pig is showing no sign of illness. There are certain occasions when the guinea pigs show their happiness by shaking their body.
It is nothing unusual, only that these small creatures have strange expressions for their joy and sorrow. If they have bonded with their owners and love their condition then they are happy. Their satisfaction is expressed by their shaking movements, which is nothing alarming.
Can your cuddling for too long cause the guinea pig to shake?
When you are holding the guinea pig for too long then you may find it shaking a bit. It is not always alarming as it can be a sign of its liking the condition. But you have to remember one thing that is guinea pigs do not like to be held for too long. After 10 minutes you should release it, or else it may show signs of being uncomfortable by moving or shaking.
Does the guinea pig shake when it is aggressive?
The vibration in their body along with the chattering sound which is most commonly uttered by teeth shows that the guinea pig is acting aggressively. This can be caused by the entrance of another guinea pig in its territory or it can be the presence of a new pet in the house. There are other reasons for the guinea pig becoming aggressive and the result can be its shaking.
Also, it can be that it is not feeling well and you start to handle and pet it, which will result in the guinea pigs' getting aggressive. You should immediately put it back to its shelter and let it be alone for some time. If you see it acting aggressively by shaking its body when it is outside its enclosure then also you should take it back to the cage and leave it.
Can the shaking guinea pig bite its owner?
If your guinea pig is in a difficult situation then it may turn hostile. Usually, guinea pigs are docile creatures and they tend to act more calmly in all situations. But if they are in a threatening position and they do not know how to get out of that position then they become aggressive.
This can happen when they are facing some other guinea pigs or any other pet around them. When they feel threatened and anxious their body starts shaking.
In such situations, if you try to pick it up, do that with caution.  It may not feel trusted and can try to bite its owner.
More: