The guinea pig is an adorable pet and even cute which would make any person go aww when they see a guinea pig for the first time. If you want that your guinea pig lives a happy and comfortable life you need to make sure that they get everything that they want and also you should even know the behavior of your little piggy so that you can understand them properly.
The guinea pig is an awesome pet and that is the reason that they also need an awesome owner who can understand their behavior properly. In this guide, we will discuss the guinea pig and why do they lick their owners. You should know the reasons behind this fact so that they can live a comfortable and also a satisfied one.
Why does my guinea pig lick me?
The guinea pig licks the owners because of various reasons and one should know these reasons to understand their piggy pet properly, as licking is a natural behavior of the guinea pig. The various reasons behind the licking of the guinea pig are listed as below:
1. Grooming
As we have seen lots of pets like cats especially lick themselves in order to self-groom and the same is the case of the guinea pig in order to self-groom themselves they also lick.
But while you are giving them a bath or you are closer to them while you are grooming your piggy they will also start licking because they think that their owners are also valuable for them so they will start licking you in order to groom you in a proper manner. This is their natural instinct and they will lick the people or animals who are quite important to them.
2. Love and bonding
One of the most common reasons that the guinea pig will lick you is that they love you so much and also they have a strong bonding with you.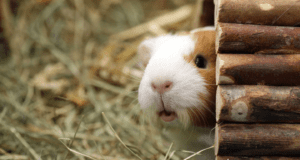 By licking you they show you how much they love you and also they want your attention. The guinea pigs will lick your hand because they want you to pet them. You do not worry when the guinea pig does stuff like this because this is a natural phenomenon and they will definitely do this to the person whom they love the most and have a bonding with.
3. Smell of food
If your hand or fingers have the smell of the food then also it is quite common to see that the guinea pig will start licking you.
They want to explore the taste or the flavor by licking your hands. They will only lick your hand if they feel the food is smelling tasty and it is so adorable to see your guinea pig lick you.
So it is recommended when you have touched any food item before picking your piggy you need to properly wash your hands so that they do not lick your hands thinking it is the food. So it is a common scenario that the little piggy will start licking you when they will smell food in your hands.
4. Salty skin
Another reason as to why the guinea pig will lick you is that as we know that the human skin is salty and the little piggy licks your hand and they like the salty taste in your hand.
They will continue licking due to the salty taste as they like it and also they are attracted to the salty taste that is on your skin. When they start licking your salty skin they will continue that until you tell them to stop and they will lick your whole hand, so make sure to stop them in order to maintain proper hygiene.
5. Hierarchy
The guinea pigs are of friendly nature and that is why you will notice that they have various ways to show love, bonding, and even dominance and subservience. By licking they are showing one of these emotions which you should be aware of.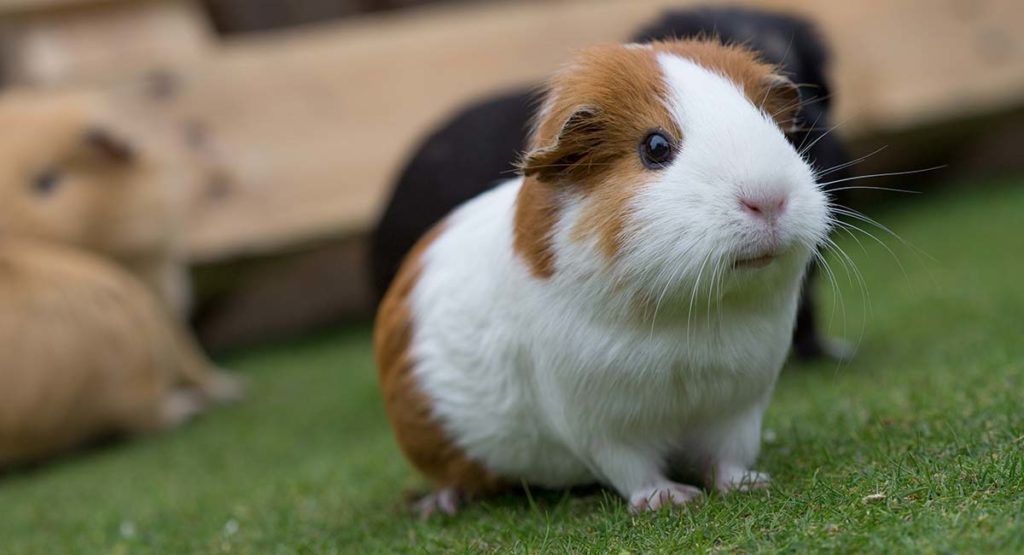 They will behave in a particular way according to the hierarchy and will show their feelings. So as an owner they treat you as ahead of the social hierarchy that they belong to so that is why they lick you in order to show respect and subservience to you. Your guinea pig is often seen licking their owners as they know the owners are their head without any doubt and by licking them they are showing not only their love but also the respect for their owners.
6. Uncomfortable
When the guinea pig is not comfortable they will definitely start licking you accompanied by scratching or nibbling you. So by this action, you will immediately understand that why the guinea pig is not comfortable and they are not licking you as usually they do.
The reason could be many like you are not holding them properly, they are feeling some sort of pain or they are not in the mood of being picked up. All these reasons will make the guinea pig uncomfortable and they will lick you and also nibble or bite you. So make sure do not try to handle the little piggy in such cases and let them be alone.
7. Happiness
You will notice when the guinea pig is happy they will start licking you in order to show their happiness. The reason for happiness could be anything and they want to show you happiness they will start licking you as soon as you will pick them up.
They could be happy because of a good mood, they are happy to see you or they are happy in general and because of these various reasons of happiness they will try licking you and there is nothing to worry about their licking. You will be able to directly notice from their behavior that they are happy and they want to show their contentment to you and also they love you and are so happy to see you and be in your company.
These are the various reasons that tell us as to why the guinea pig starts licking you and also you need to make sure that you are aware of these reasons so that you can take proper care of them and also understand them properly.
The guinea pigs are sweet little pets and they are also friendly in nature and that is the reason you also need to take proper care of them so that they can live a happy and satisfying life without any sort of problem.
Final thoughts:
The guinea pig is an innocent and sensitive pet that are completely dependent on their owners for everything so you need to make sure that you provide them with everything that is best for them.
Also, the guinea pig needs lots of care and love from their owners so that they do not face any problems while living with their owners. The little piggy needs an owner who understands them properly and also knows what the guinea pig wants from them.
You need to spend time with your guinea pig not only for understanding them but also so that you both can build a strong bonding with each other and also so that both of you can live happily with each other.
More: