People adopt French bulldogs having the idea of keeping a soft-natured cuddly pet at a house in mind. Usually, bulldogs are not much ferocious and they are not appointed to check on the rats at the farms and guard the house purpose. But can this cute little dog kill rats? Let us see.
Do French bulldogs eat rats?
French bulldogs, especially the ones kept at home are not fond of anything live when it comes to surviving on eating that. They usually appreciate the packaged food or the home-cooked meal that their owner provides them. Catching a live mouse, rat, or squirrel and then eating it by killing it is not something commonly seen among the French bulldogs.
But they can accompany you on a hunting trip and will enthusiastically follow your steps in the jungle when there will be a chance to hold a prey animal.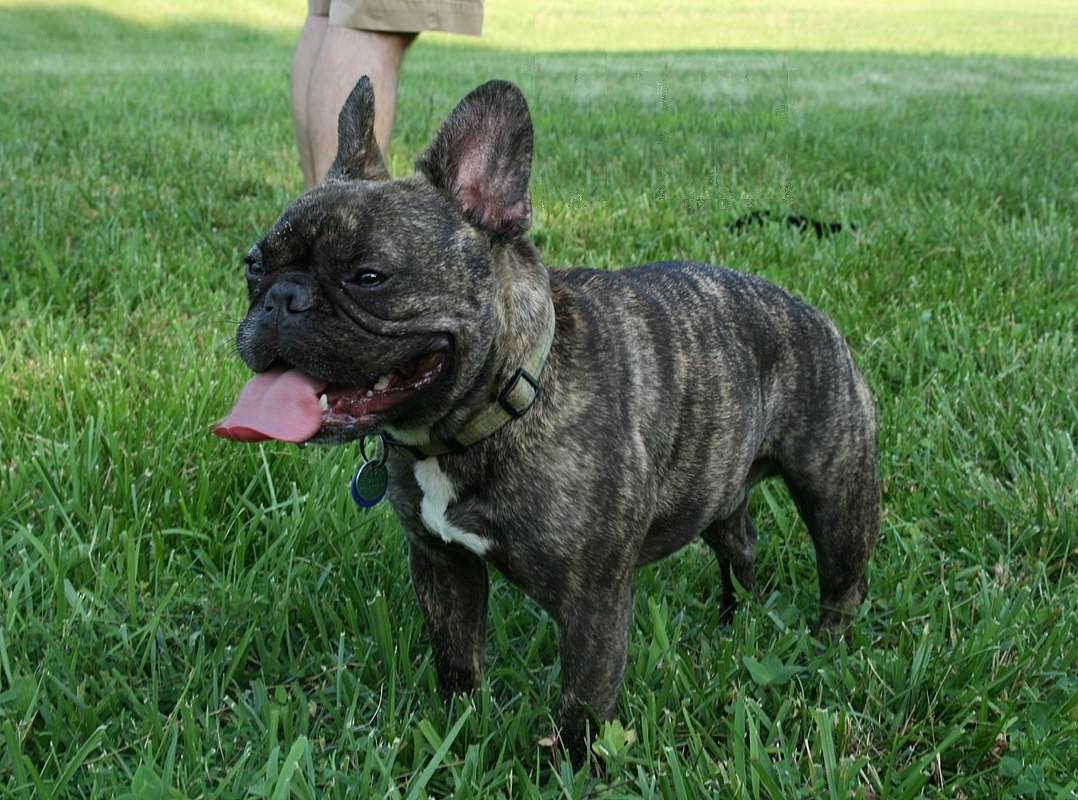 Why bulldogs are not fit to kill rats?
Bulldogs are much slower in movement. Their body structure prominently indicates that they with their low, wide body and happy look in their eyes are unable to be a vicious rat killers. They do not have the hunting temperament and they are too easygoing to be trained for that purpose.
However, they are not speedy enough to get hold of a living rat. Rats are very fast runners and that is why they are not easily caught. To kill or just to catch a rat the dog has to be a fast runner, but being a brachycephalic and a short-legged one, French bulldogs do not qualify for this purpose.
Were French bulldogs ever used to catch rats?
Earlier, French bulldogs were bred to hunt rats and other rodents that cause harm to the farms. They were used for helping the lace hunters and that is how they could manage to hunt at that time. Later lacemakers found other ways to get rid of the rats and thus the use of French bulldogs decrease for that purpose.
Gradually when after much evolution the home-bound breed of French bulldogs came to exist, they do not possess enough skill to kill or even follow the trail of a rat. They are no anymore the hunting dog breed.
Do French bulldogs catch rats for sport?
French bulldogs are often seen chasing rats. They do that out of fun. They are not very lazy so they like to chase anything moving around them. This does not prove their hunting ability or skill. If you try to judge their hunting skill for their nature of treating the live rats around the house then it will be wrong.
They have been genetically trained to follow and catch anything that is moving. So when they see a rat, they try to get it. But as we mentioned earlier, rats are much faster than French bulldogs and this activity only leads to the exercise session for dogs.
They love to chase rats, squirrels, mice, and sometimes even birds. But their prey leaves them far behind and also they get distracted when they do not find the creatures.
Do French bulldogs prefer to eat mice?
Rats or mice are not the food for French bulldogs. Earlier when they were used as ratters, they could catch and kill them, if not eat them. But with time their skill has diminished and they stopped to catch these prey. But they like to chase these rodents if they find them around their shelter. The thrilling chase makes them excited and that is all about their mouse or rat chasing session. They do not prefer to eat such live creatures as rats.
Are French bulldog ratters?
The French bulldog is such a breed that was created as ratters. The original breed of French bulldog of England was bred with the ratters of Paris and this breed happened to occur. This cute looking and pleasant behaved dog could find rats from the farms and help the farmers. But now they are not capable of such tasks anymore.
Are rats scared of French bulldogs?
Rats are scared of dogs irrespective of any breed. Rodents like rats and mice are always in awe of predators. Though the French bulldog is not a threat to them still these little creatures know that the quadruped-like dogs can anytime attack and kill them. So whenever they sense the presence of any dog around them they run for their life.
What should you do if your French bulldog kills a rat?
Rats contain different kinds of germs which may cause illness to your French bulldog. So if you see that your French bulldog brings to you a dead rat at the doorstep or in the backyard, you may get panicked about the health of the pet.
As dogs use their mouth to bite and kill any creature, the germs may get into the body of the pet through the mouth and saliva.  The rat's body as well as the fur on their skin can contain viruses and germs. So you can wait for 24 hours to see if your dog starts showing any symptoms of illness.
You have to make sure that the dog is fully vaccinated and dewormed if you want to ensure that it does not catch any disease from the dead rat. The dog, when infected with the germs of the rat, can also infect its owners or other pets at the house.
Taking the French bulldog to the vet after it killed a rat is necessary. The vet can examine the general health of the pet and can tell you what it should face if any germs have attacked it. Also, some precautionary steps can be dictated by the vet so the pet does not face any severe illness.
What can happen if your French bulldog licks a rat?
Toxoplasmosis is a disease that can be seen among the French bulldog or other breeds of the dog when they lick a rat which is containing the virus. The symptoms of this illness are seizures along with a high temperature. A good vet can suggest some antibiotics which will help the dog to get out of such an illness.
More:
7 Best French Bulldog Cave Beds
5 Best Puppy Pads For French Bulldog