Guinea pigs are awesome creatures, both for their looks and for their behaviors. They tend to show attachment to their owners and they also stay energetic all the time, when they are awake. Thus they make good companions if you are searching for one in your apartment life.
Does guinea pig really hibernate?
Guinea pigs are a safe choice for pets because their maintenance is easy and they do not hibernate at any time of the year in the true sense. But as they do not hibernate, they need warm temperatures in and around the shelter. Do not keep them without a heater if your residential area is too cold. They cannot bear the temperature below 15 degrees Celsius or 60 degrees Fahrenheit.
Guinea pigs are not true hibernators. Hibernation is a type of sleep that many animals enter into in order to conserve energy during cold winter months. Guinea pigs do not experience these drops in body temperature and their breathing patterns remain more or less the same as when they are awake. That is because guinea pigs are not able to store enough fat reserves to last the entire winter season like other hibernating mammals.
Why does it seem that my guinea pig is hibernating?
At the time of winter, you may see that the guinea pig is acting lethargic or it is moving slower than usual. This is actually the cold weather that plays upon their health. They prefer to stay in a warm atmosphere and when this kind of environment is not available, they may get physically exhausted. This condition may seem to the owners like hibernation but this is a different state, not hibernation.
As they are rather active in the daytime, it seems peculiar when they stay so much lazy and inactive throughout the hours. They may appear sluggish and do not show any energy. Sometimes they may seem to be sleeping while in reality, they are not.
This kind of condition indicates that their body temperature has decreased. This is a severe state for the guinea pigs and the temperature of the cage should be increased within a few minutes. There is a chance of getting hypothermia so it would be better if you keep it in a warm and humid atmosphere.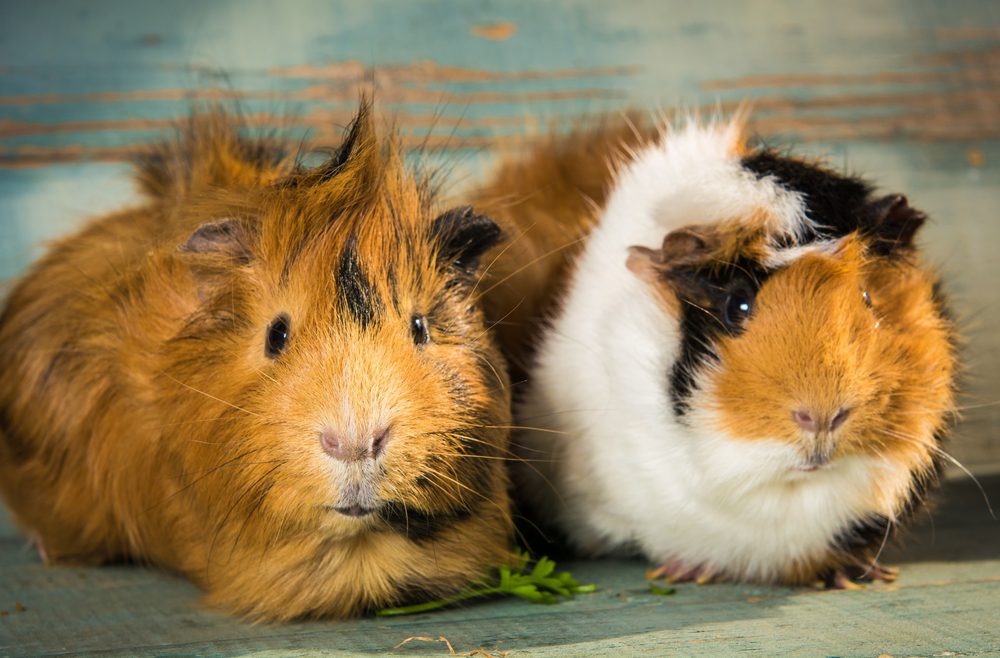 Does the guinea pig act dead when they hibernate?
Pretending to be dead is one of the defense techniques for the guinea pigs in the wild jungle. When they see some predator creature near them they act dead for some minutes. This is definitely not hibernation and that is only seen when there is an enemy near them.
When you see the guinea pig acting like dead in the shelter then also it may be due to some stress or anxiety. It is not hibernation and you do not have to worry. But this is a situation that arises when the guinea pig gets frightened for its life which can lead to anxiety, so you should check for which reason has it become this much afraid and remove the cause of that fear.
How do you know if the guinea pig is dying or hibernating?
The symptoms of death and hibernation may seem similar apparently when you are only viewing it from outside the cage. The guinea pig stays still and does not move for a long time, but keeping in mind that it does not hibernate you may follow the later steps.
When you see your pet guinea pig is not moving for a long time, and even for a day or night, then you need to check its body temperature. Take it out of the cage and make sure that other guinea pigs in the same cage, if any, do not get disturbed.
If you find that the lying guinea pig is not responding even when other cage mate guinea pigs are nudging it and then also it is not responding much then it can be that it has died.
Check the body temperature and if it is almost cold to feel, then it is possible that the creature has died. Touch its body to feel if the muscles are stiff. If it feels stiff then it means that your pet guinea pig has died.
You can check the guinea pig if it is gradually dying and then you can become mentally prepared or check it with the vet once. The symptoms like lack of appetite or refusal to eat the food that is provided regularly and bad urine or feces are two obvious reasons that the guinea pig is surely ill. Along with that, if it is having some respiratory issues and fever, then it may die sometime soon.
Why my guinea pig is not moving around?
Guinea pigs are actually quite active creatures and they would like to keep moving all the time. So you would be able to enjoy their activities for hours. But if you find it is moving lesser and lesser every day, do not conclude that it may go for hibernating.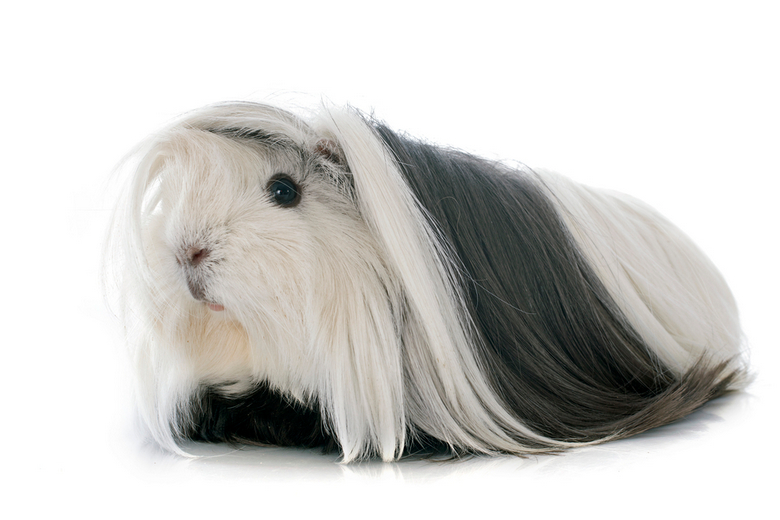 There can be several problems that physically affect the guinea pig and it happens to hamper the health of that small creature. If you see the guinea pig moving slowly and along with that it is not eating properly, panting while moving, and showing lethargy in the daytime then it can be some severe malfunction that is going in its body.
There can be other symptoms like weepy eyes, runny nose, and vomiting which occur when they are suffering from some ailments. Get it checked by the vet and let it live a healthy life.
How long does the guinea pig hibernate?
As guinea pigs do not hibernate, there is no certain time limit for this. When the weather is too cold, which means, it is below 60 degrees Celsius then it would be much more difficult for the guinea pig to lead a normal life. It would feel slowed down and numb. It may not move much and would be lying still in a corner of the shelter.
You must make sure to check the temperature around and if you find it is getting too cold for the little rodent, then arranging for a heater and managing some quilt for the guinea pig would be a nice idea.
Can the guinea pig hibernate outdoor?
Hibernation is not something that is possible by the guinea pigs. Keeping the rodent outside is a fair idea when you are sure that the outdoor weather will be suitable for it. You may take the guinea pig out in the backyard when the sun is shining brightly will be good for the guinea pig.
But remember to take it back into the house when the temperature starts to decrease. With the mercury dropping, you will be making the life of the guinea pig risky if it stays outdoor.
If you forget to bring the rodent inside and the temperature outside drops below 60 degrees Fahrenheit then you may find your pet guinea pig lying still at some corner where it can get some warmth. This is also a more risky affair for the pets as it can lead to lethal consequences.
How do you treat the guinea pig when it seems to be hibernating?
Guinea pigs may be found lying still which may be confusing for the owners as hibernation. This situation arises when the creature has become too cold and has lost all energy and wishes to move around. You may also find the little creature with a runny nose or watery eyes if the cold has affected it badly.
You can keep it warm by providing it with some lukewarm water. You may find it sneezing and shivering, but it would not be okay if you keep it warm and secured for the next week. The symptoms will subside and eventually, the guinea pig will moving and active like in previous times.
More: