This is a common topic to be debated among probable pet owners before they adopt any pet, would a male creature be suitable as a pet or a female one? There are pros and cons for both genders but when you are going to keep a pet you need to be adjusted to its temperament and needs. You should also be able to provide for the requirement and in those matters, different genders vary.
Are male rabbits better pets than females?
Male rabbits are said to be a better pet than female ones. The primary reason is, male ones are seekers of attention and they mix really well with their new environment. They adapt well to new people around them and stay happy most of the time.
Also, they are somehow relaxed in nature and do not behave complicatedly which makes them easygoing. The owners who are unable to devote much time to their pets will get a nice and friendly pet who does not demand much time and yet stays happy and playful.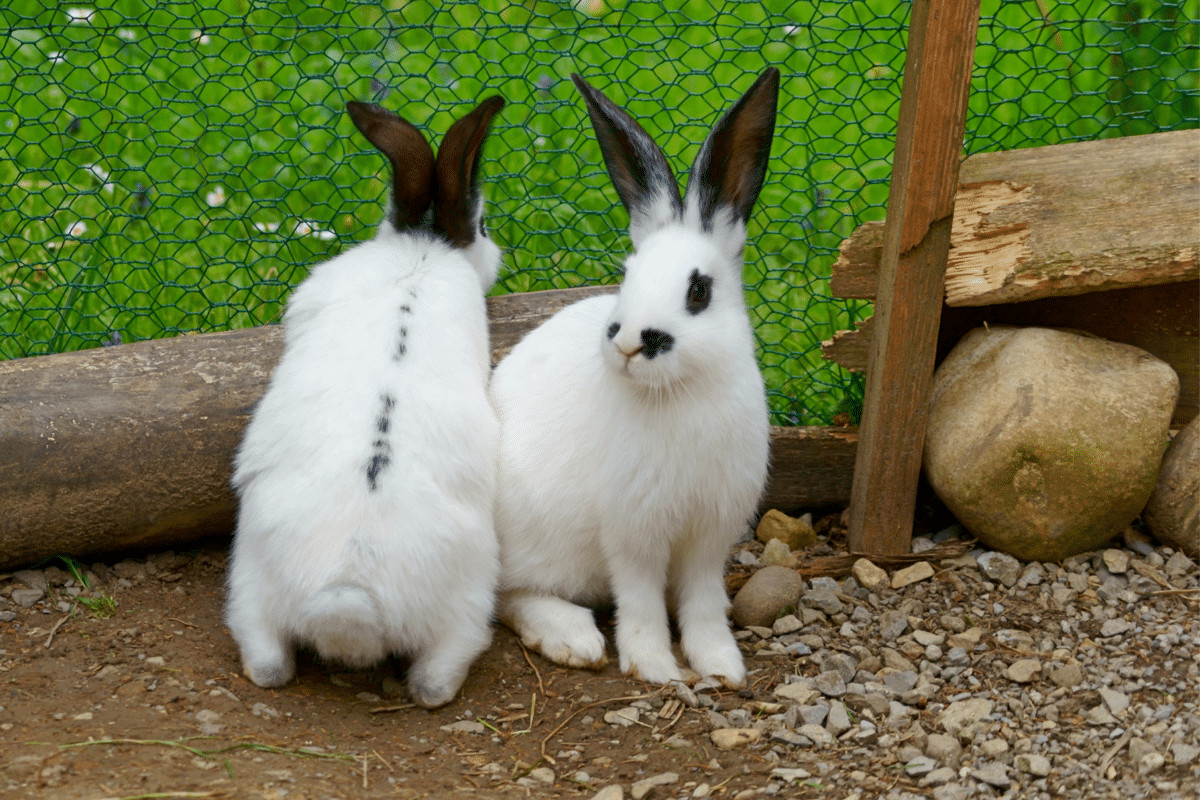 Which is a better pet for beginner rabbit owners, male or female?
For beginner rabbit owners, male rabbits will be an ideal choice. Male rabbits need less time to get adjusted to the new environment. They are also less destructive when it comes to the stressful period after coming to the new home. Regarding the territorial nature, male ones are rather mellower than female ones.
For the willing owners, female rabbits can be great pets too. Only the pet owner should know a few tricks to handle the rabbit and the dos and don'ts to maintain its health and temperament.
This is not a norm and like every other rule, there can be exceptions too. There are female rabbits that have completely laid back and easy-going personalities with happy temperaments and there are male rabbits that are furiously territorial and unfriendly with other humans that its owner.
Rabbits have individualistic personalities and they can differ at any time. The saying that male ones are rather submissive than female ones is based upon the general realization.
How the male rabbits are different than female rabbits as pets?
Not only the gender but also the breed of the rabbit, it's upbringing, the age, and the condition in which it used to live to determine the nature and temperament of the rabbits. In fact, the condition of the rabbit's changes after they get matured and after they get neutered.
The people who work with rescue rabbits know these differences really well, where the rabbits who have been the victim of bad behavior and rough conditions react to even kind gestures with an odd response.
Why male rabbits are counted as easier pets for beginners?
Male rabbits are counted as the best for beginner rabbit owners. They give less trouble to the owner and thus make pet maintenance easy for the people. Also, the ones with less time to devote to their pets and seeking a comforting and cuddly creature to be around in the home will be satisfied and happy to find such a perfect pet as a male rabbit.
There are pros and cons of having a male rabbit too. Nothing comes without a price and thus, keeping a male rabbit at home healthy and nourished, without making it stressed and depressed, and allowing it to live the longest life span is not a cakewalk.
What are the benefits of male rabbit pets?
When the owner decides to take a male rabbit as his or her pet, they seldom know about the habits and nature of the pet that they would be going to face. So here we would like to discuss such topics in depth in this guide.
Male rabbits are less territorial than female ones. This may sound odd to regular people, but the reason behind this behavior is, that they do not spend much time keeping their territory intact. In the wild, the male rabbits work harder for making tunnels and burrows. They dig a lot and concentrate on making the networks that would allow them to move from one place to another securely and secretly, saving their lives from predators.
They are in charge of the safety of their home and that is their main priority. Thus they do not look after the territory and do not bother when the territory is being invaded by other rabbits. This habit makes them less territorial and more approaching when they come to live with their human owners.
Neutering the male rabbit is a less time-taking, trouble-giving incident. Also, it is much easier on the part of the owner to get a surgeon to do this. Male rabbits can be neutered with the help of regular vets.   But when it comes to spaying a female rabbit it takes much longer, it costs more and even it makes a serious health concern for the pets.
Neutering the male rabbit can be delayed and there is no hurry for this. The male one can be neutered anytime after it reaches maturity, which happens as early as six months after the baby rabbit is born. The male one does not face more complications but the female one does if it is not spayed at the right moment.
The personality of the rabbits is also much different and the male ones come with an easy-going attitude. The female rabbits are quite unique in terms of personality and they cannot be predicted as how friendly they will be or how aggressive they can react to unknown people or pets. But for the male ones, possess a laid-back and happy personality who is much eager to mix with new people and new households.
The pet owners who love to have a pet for the lonely hours would surely choose the male rabbits over the female ones, as they would be rather happy to find their pet feeling and reacting happily after they come back home after a long and hectic day after work. But for the female rabbits, may have to face some tantrums and sometimes serious depression when they leave alone the rabbits for long hours alone at home.
What are the problems of male pet rabbits?
Spraying is a behavior that means that the rabbit urinates in a spray-like method to mark its territory. However, this habit is more commonly seen among male rabbits than female ones. In the jungle when the male rabbit makes a burrow, they mark the area near and around it so no other male rabbit comes to that vicinity. This is why spraying is useful for rabbits.
When they are domesticated they can spray around the room or around the hutch, and the owner has to deal with the rabbit urine that is sprayed around various places in the house. The urine contains an odor as well as a high amount of ammonia. When the male rabbit sprays around some furniture or varnished texture, the color or the material can get damaged by the harshness of ammonia.  So keeping a male rabbit as a pet will mean that you need to keep a pet safe cleaner handy which will do the damage control for such habits.
Mounting or humping is a habit that is seen among only male rabbits. After they get mature, they often hump or mount anything or any creature, be it the leg of the human around them or the female rabbits. This is a notification that it needs neutering. Sometimes even after the surgery of neutering, this habit continues.
They do this out of the urge created by the hormones, which does not get erased from their system right after the neutering operation. This is not a particularly difficult problem to deal with, but some owners may feel embarrassed when their pet does this.
We have earlier claimed that male rabbits are friendlier and act with compassion when it comes to adapting to the new house and new people. But there is another side to their behavior too. They may get more aggressive than their female counterparts when they are put in some adverse situation. The female pet rabbits may not sound or react much aggressively or they will become less destructive when they are threatened. But male rabbits are much more violent and they need more time to calm down after the aggression is over.
The best part of adopting a male rabbit is the change in their behavior when they reach adulthood. A little cuddly creature looking like a fur ball will be converted into a young champ who will thump, hump, and mount on anything. After they reach puberty they become more outgoing in nature as that is how nature has created them. They are in charge of the breeding and thus, their hormones start acting in that way.
How can you recognize the male rabbits more than the female ones?
This is a crucial question that has been faced by many new rabbit owners. The male genitalia is not clearly visible among the rabbits and thus, it is best to take the suggestion and advice of the vets when it comes to checking up on gender.
More:
Can You Keep Rabbits And Birds Together?