Acceptance from your pet is a necessary part of the relationship with it, and yet many pet owners refuse to accept it. There are certain differences in the behavior of the pet guinea pig and many other different pets which describes their attitude towards their owners.
Though these are much clear in the case of bigger creatures like dogs or cats, even guinea pigs have their likes and dislikes. Only it is the experts who know to read these behaviors to understand their passion and reaction towards their owners.
What are the colors that the guinea pigs hate most?
If there is any color that is particularly not liked by the guinea pigs that is green. It has been seen that the color green is not much attractive to this rodent pet.
If you are wearing green and come near it, it may show disapproval of your look and refuse to come near you. Also if you keep the background of the cage green then it will not be much healthy option for the guinea pig.
They also have some disliking for the red color. So you should not keep anything bright red around them. Guinea pigs are dichromatic in seeing the colors and thus they are unable to see the three basic colors.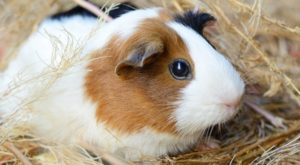 How do you know that your guinea pig hates you?
Guinea pigs are famous for being adorable and that means, they are usually attached to their owners. They do not dislike their owners much, but sometimes their reaction may seem confusing. Also, they have their prey instinct which may be confused with their hatred or annoyance.
How hard is it to distinguish the hate from the love of the guinea pig?
If human owners try to check the behavior of the guinea pigs from their own experience and behavioral pattern then it will not be accurate.
There are many differences in the behavior of humans and guinea pigs. The reaction and emotion of the guinea pigs are much different and they react to the incidents around them much differently.
How fear and hate of the guinea pigs can be confusing?
Guinea pigs are small rodents and often they feel tensed or anxious for different reasons. Then their behavior changes and they can show aggression or anxiety.
The reason for their tension is often their nature of prey instinct. They are genetically alert and sensitive to any kind of loud noise, or strange site near or around them. This is much difficult when they are adopted, as such sounds or sites may occur around them and they will react to it.
They will try to survive through such harsh situations, or what they presume as harsh situations, by running away from you, or not coming near you when you seek its company. Such behaviors are not caused by your presence but can be intriguing if you think these to be related to your relationship with the guinea pig.
You have to give it more time to relax and be easy, as until it sees you as its friend and trusted one, it will not come near you. Do not rush and try to make friends with it. Let it get relaxed and it will start believing you.
If you see it is running from you whenever you are coming near it or hiding when you try to touch it, you should get the point that you are not welcome in its territory and are observed as a predator.
Why you should not chase the guinea pig when it runs away from you?
The enthusiast new owners of the guinea pigs do this mistake pretty often. They try to catch their pets with the intention of cuddling but if the guinea pig refuses to come near them, they should not try to hold it. Especially when they are inside the cage and you are inserting your hand to hold it, they will be terrified.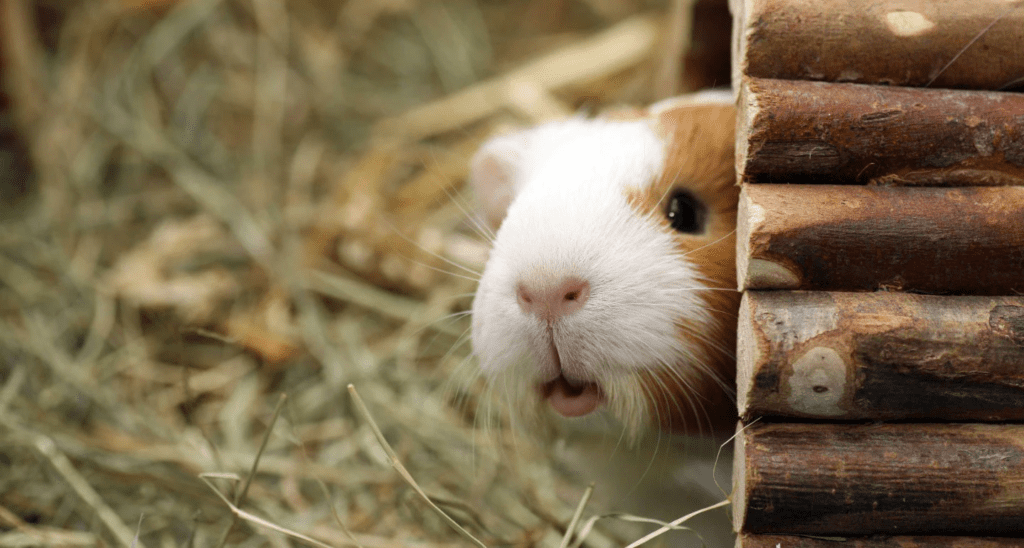 You may have good intentions but what they will feel is, a huge creature is trying to hurt it, and they will be scared to death. So never do such things as it will delay the bonding between you and the guinea pig even more.
If you have already attempted such behavior and have frightened the guinea pig, then let it settle down for some days without intervening in its life. Do not repeat this habit ever but rather make sure that the creature is having its food and rest in the cage without being bothered.
Why the guinea pig reacts hatefully when there is a loud sound?
This is another reason why the guinea pig stays agitated and does not show any love to the owner. As we have mentioned in this guide earlier that it gets perturbed by the loud sound or noise easily due to its preying instinct, if there are harsh sounds around its cage, it may trigger that instinct. This kind of environment will not make the guinea pig feel safe and then it will start reacting unfriendly with you.
Make sure that there is as little noise as possible around the cage of the guinea pig. This will help the creature to stay peaceful and thus, it will not hate you as an outcome.
Does the guinea pig bite you when it hates you?
This is a silly mistake made by the owners that their guinea pigs are as revengeful as human beings and they may bite when they hate their owner. There are several reasons that can be the cause of its biting your hand, and hate is not one of them.
It may seem that your hand smells like food to the guinea pig. You may have touched sweets like candy or fruits and then when you touch or come near the guinea pig it can try to bite your hand. If you want to avoid such a situation, wash your hands thoroughly before touching your pet. This is also a hygienic habit to follow and good for the health precaution of your pet.
If you are holding it up for more than 10 minutes and caressing it, it may bite your finger. As a matter of fact guinea pig pees in every 10 to 15 minutes. When they have the urgency to pee and you are not leaving it, it may try to get freed by biting the hand. Put it down and then it may feel better if it tries to or bites your hand.
If you are handling it wrongly then also it may try to bite it. They want to get free when you are hurting it unintentionally. So mind it when handing the guinea pig you must hold it in the right way. Do not think it is biting you only because it hates you, as it needs to convey various messages only by a few activities.
Does your guinea pig hate you when you leave it alone for long?
There are several instances when the guinea pig is left alone for hours. It may be due to your working schedule or some other reason when the guinea pig is left alone. These small creatures do not like to stay alone, and if they are left in such conditions, they feel stressed and afraid.
After a long period when you come near the guinea pig, it can show its anxiety and tension by running away from you or hiding in some safe corner of the cage.
They may try to avoid you by not facing you or coming near you and that will be completely normal. Let it relax and get over the tension that it has suffered in the absence of yours.
This is pretty much justified as it hates being alone and does not like such an experience. The guinea pig does not hate you but only tries to be adjusted to the situation by moving away from you after the long gap.
It will be normal by one or two hours of your presence around it, and then you can try to communicate with it normally.
More: