Shrimps are one of the most popular types of seafood all over the world. They are a good source of protein, vitamin D, and omega-3 fatty acids. But can beagles, one of the cutest and most beloved dog breeds, eat shrimp? In this article, we will explore the topic thoroughly to help answer any questions you might have about feeding shrimp to your furry friend.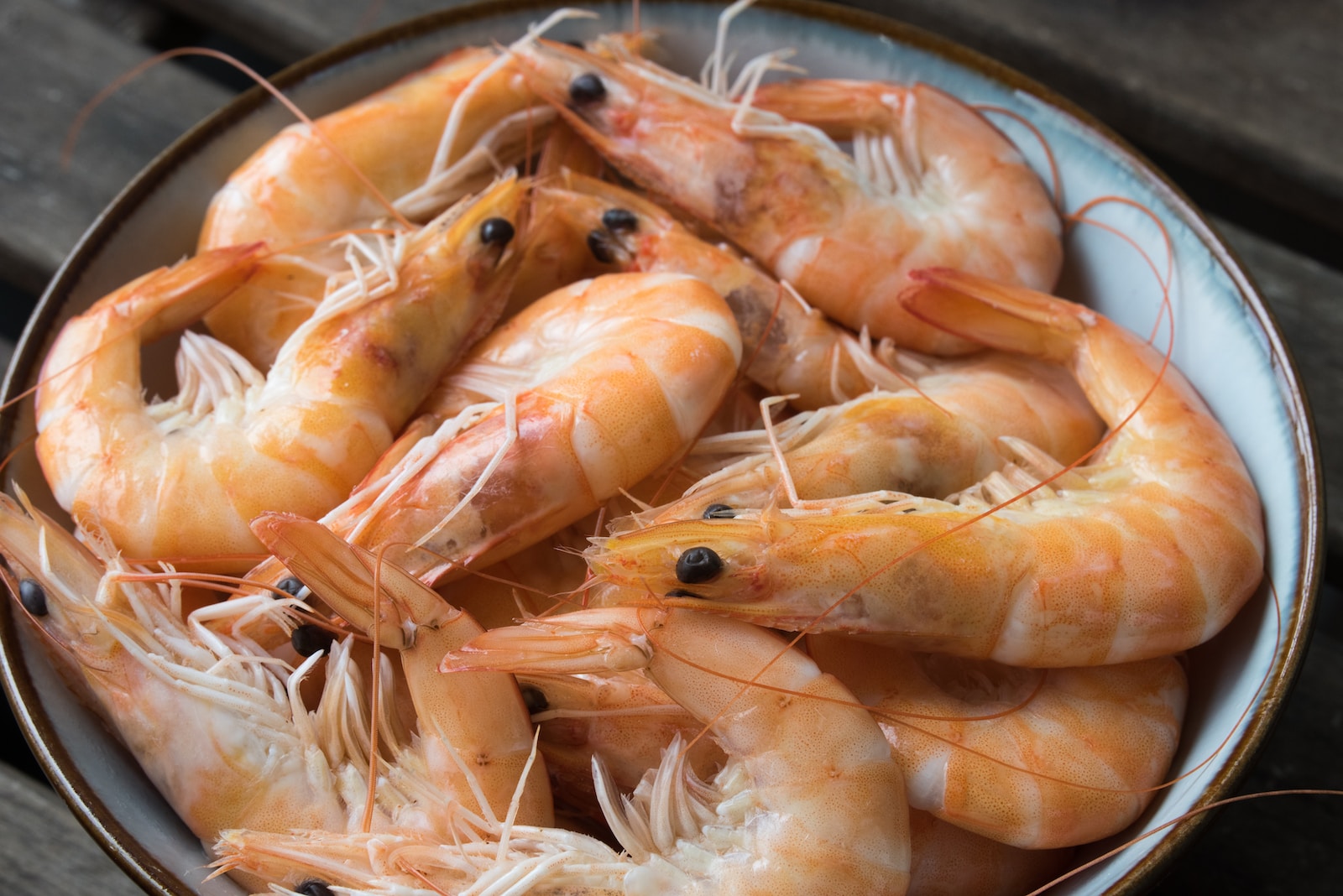 Benefits of Shrimp for Dogs
Shrimp can be a healthy option for canines when given in moderation. It contains several essential nutrients required for the proper functioning of the dog's body. Some notable benefits of feeding shrimps to your beagle include:
1. Good Source of Protein
Dogs require a lot of protein in their diet, and shrimps can provide that. Shrimp is a good source of protein for dogs that can help maintain their muscle mass and promote growth.
2. Rich in Omega-3 Fatty Acids
Like humans, dogs can benefit from omega-3 fatty acids present in shrimps. Omega-3s can improve overall health, reduce inflammation, and prevent conditions like joint pain and skin allergies.
3. Low Fat
Shrimp is generally low in fat compared to other types of meat. This makes it an ideal food for overweight or obese dogs that require a low-calorie diet.
Possible Risks of Feeding Shrimp to Dogs
While shrimps can provide many benefits to dogs, it is important to keep in mind the risks associated with feeding them to beagles. Here are some possible risks:
1. Allergic Reactions
Some dogs may develop an allergic reaction to shrimp, resulting in symptoms like itching, swelling of the face, vomiting, and diarrhea.
2. Choking Hazard
The small size of shrimps can make them a choking hazard, particularly if your beagle eats them whole without chewing them properly.
3. High Cholesterol Levels
Shrimp is high in cholesterol, which can be a problem for dogs that already experience high cholesterol levels.
4. Mercury Poisoning
Shrimp can be contaminated with mercury, which can be toxic to dogs if consumed in large quantities.
Can Beagles Eat Shrimp Shells?
No, beagles should not eat shrimp shells. Shrimp shells are hard and can cause damage to your dog's teeth and gums. Moreover, shrimp shells can lead to digestive problems such as constipation and gastrointestinal blockages.
How to Serve Shrimp to Your Beagle?
It is crucial to prepare shrimp properly before feeding them to your beagle. Here are some tips to keep in mind when serving shrimp to your furry friend:
1. Remove the Head
The head of a shrimp can contain viruses and bacteria that can be harmful to your dog's health. As such, it's essential to remove the head before serving it to your beagle.
2. Remove the Shell
The shell of a shrimp could cause stomach upset if your beagle accidentally swallows it. Therefore, ensure that you remove the shell entirely before feeding it to your dog.
3. Cook the Shrimp
Cooking shrimp is an excellent way to minimize the risk of infection and increase their digestibility. Beagles should only eat cooked shrimp thoroughly cleaned to remove dirt and debris.
4. Avoid Seasonings
While spices and seasonings might make shrimp more delicious for humans, they can be harmful to your beagle's health. Avoid adding salt, pepper, garlic, or onion to your shrimp when serving it to your beagle.
Frequently Asked Questions (FAQs)
Q: Can beagles get sick from eating shrimp?
A: Yes, beagles can get sick from eating shrimp, especially if they are allergic to shellfish or eat too much-contaminated shrimp.
Q: Can beagles eat raw shrimp?
A: No, it is not recommended to feed beagles raw shrimp. Raw shrimp can harbor bacteria and viruses that could be harmful to your beloved furry friend's health.
Q: How much shrimp can I give my beagle?
A: Shrimps should be given to beagles sparingly since they are not a significant part of their natural diet. Generally, it is recommended to feed your beagle small portions of shrimp once a week.
Q: Can I feed my beagle shrimp every day?
A: No, you should not feed your beagle shrimp every day since it could lead to an imbalance of nutrients in their diet.
Conclusion
Shrimp can be a nutritious and healthy snack for your beagle if prepared and served adequately. However, it is vital to be mindful of the potential risks that come with feeding beagle shrimp. Make sure to offer small portions and avoid adding seasonings or spices. Finally, keep an eye out for any allergic reactions or digestive issues when introducing shrimp into your beagle's diet. With these safety tips in mind, you can enjoy feeding your beagle these tasty treats.
More: