Bearded dragons are pretty popular as the pets and people love it as their companion. If you have enjoyed its company and wish to sell the babies of bearded dragons, so others could enjoy the same, then you may think of selling the baby bearded dragons. Bearded dragons are cute pets as they are friendly in their own way, with a queer laid back nature. They can be best friends of the kids.
How to plan to sell bearded dragon babies:
If you are planning to keep bearded dragon as pets and then sell the kids, then you need the space where you will keep the baby dragons after the eggs are hatched.
After the eggs are incubated, you may have around 40 dragons at once. For them you need new vivariums, as they will need home promptly before you sell them to the possible customers. However, getting excited at the news of new babies is good, but getting them a good place to stay is much more important. Also you will be responsible for keeping them in good health.
Keeping the babies too long at your place is not a good idea, so you should be thinking of getting proposals for selling them as soon as possible.
Dragons get at the breeding age very soon and before you know it, they will start inbreeding. You definitely do not want to increase the number that way.
To prepare the list of buyers, you can talk to your friends, relatives, or any other acquaintances who you think will be interested in getting a pet.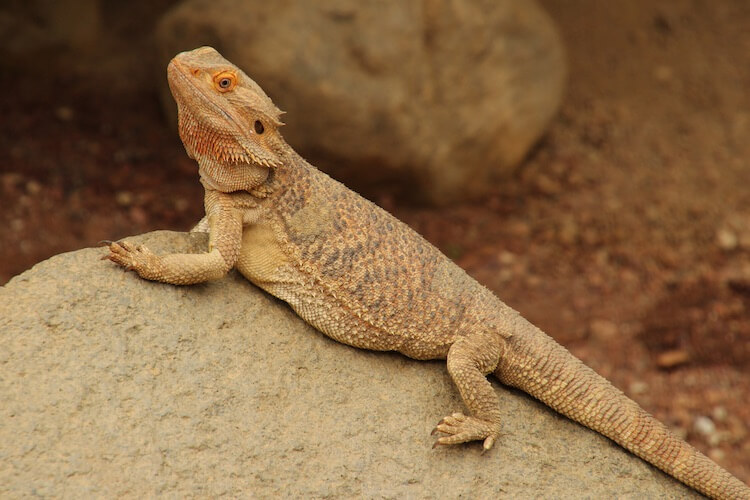 This should be done in professional manner, and make sure that people do not back out at the last moment. Else you will be taking care of 20 or 30 dragons at home, feeding them and taking care of them all alone.
When bearded dragon can breed:
Bearded dragons reach the age of breeding when they are nearly 18 months. Keep the female dragons separately as breeding at the age below 18 months may cause illness in the female ones.
If the female dragon breeds before they reach the perfect age, then there will be chance of becoming infertile or egg-bound for them. Becoming egg-bound can be proven fatal for them as well.
How to sell bearded dragon babies?
There are certain steps which can initiate the breeding process among the bearded dragons. You can start with heating the terrarium a few degrees more, but do not dot that suddenly. Increase the heat gradually. One degree a week will not make any sudden change yet the dragons will feel energetic and active.
Male dragons bob their heads towards the females in a playful manner.
This activity they do from a very early age. When the reach the breeding age, and get interested in breeding, they start doing this bobbing more frequently. If you notice them from time to time, you will differentiate the behavior.
After a course of few weeks, of the breeding process, you will see the female dragon putting on weight. The belly particularly change shapes and becomes heavy.
It looks as if she had gobbled a few pebbles. Before laying the eggs finally, she will stop eating for a day or two. Do not panic as it is their normal process.
Also you will see, at this point, the female dragon will keep digging a few holes on the sand. The male dragon also keeps company and it will stick with the mother. After a few days the eggs, which were by now hidden under the holes of sands, will be hatched. The babies can possibly stay at the same vivarium as the parents.
There are a few batches of eggs, and the first batch contains infertile eggs which are yellow in color. Those which are white in color will be fertile, and you can keep them aside.
You can later incubate them artificially as some eggs may be broken due to the excitement of the dragons in the enclosure.
Getting an incubator is necessary, so you should do a small research and get something that fits your budget and also works well. Keeping the eggs is a tricky thing, as you need to keep them in damp vermiculite. This should not be wet though, as that will decrease the hatching process. The temperature should be steady at 84 degree Fahrenheit.
After incubation, it takes minimum days to form and hatch the eggs. After babies are born, you should give it some time to start moving and scurrying around. After all the eggs are hatched, you can start feeding them. You can start with small pieces of cut fruits and vegetables. Later they will start eating locust or crickets which should be powdered with calcium.
You need to find the buyers before they become 6 months of age, as then they will become fully matured and need a separate vivarium for them.
More: