Do you own a bearded dragon and what to name him? Well naming a new pet is quite hard but you can find the perfect name for your pet easily by going through the article below.
Naming a pet is quite a task but you can find a way out. You don't need to take a lot of stress to name your bearded dragon. There can be a lot of crisp ideas to name them though, out of which different people opt for different names according to their taste.
You can take the classic lizard route or you can even choose some ironic or classic names.
To make it easy for you we have mentioned some list of steps which you can go through to make your process easier. The best names that you can give your bearded dragon are split and are intentional. They are based on categories like the male, female, classic lizard, personality, color, appearance, ironic, media inspired and many more of them.
Below is a quick guide that will let you choose between the names and select an appropriate one for your pet.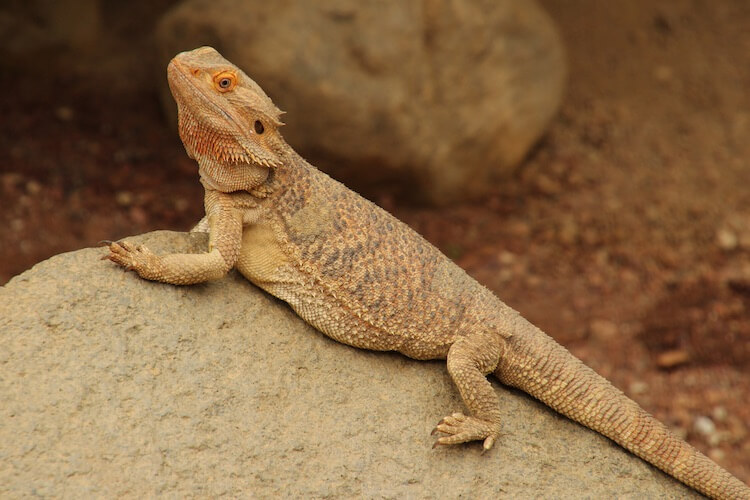 Guide to select a name for your bearded dragon
Choosing a name is tricky and can be hard if you don't know from where to start. We have listed some points to make it easier for you.
Decide according to gender
One of the most important category which will help you in narrowing your list is the gender category.
You need to select between a male, female or unisex name.
Now, bearded dragons cannot be clearly seen as male or female. It is not really associated with a gendered name but if you want to name the beaded dragon you can look into the other points first.
Consider interests
After you have thought about the gender it is now time that you think regarding the interests.
Select the right name accordingly and pick one that you feel is one of the most unique options.
If you are having any favorite book or any TV show, then you can surely select some names from there that will be great for your bearded dragon.
It is also important that you build a strong bond with your pet. Also, you will feel more strong and connected with your pet if you name him based on your interests.
Know your pet
Another important step to name your pet is to get to know it first.
Bearded dragons wont actually respond to your names so you don't need to hurry for it. It might take a few weeks but you need to be patient. Notice the traits of your pet or what he likes to do and the personality too.
Also, you can take inspiration from the color or the unique appearance of your pet.
Combine all together
Gather up all the above ideas and combine it into one. You can test a couple of names at first if you are not satisfied.
The Best Bearded Dragon Names
Here are our collection of best bearded dragon names and to help make it easier for you to choose, we've given them below into different categories.
Bearded dragon names for males
Herman
Harvey
Hamilton
Gorn
Alfie
Poncho
Smaug
Charmander
Puff
Momo
Tansy
Fuego
Typhon
Striker
Glycon
Bowser
Godzilla
Sobek
Mush
Spike Cliffhanger
Norbert
Viper
Jagger
Ozzy
Bearded dragon names for females
Sprinkles
Diva
Angel
Nessie
Kitty
Pearl
Marilyn
Princess Medusa
Saphira
Vixen
Cleopatra
Venus
Queeny
Common unisex bearded dragon names
Ziggy
Neckbeard
Typhoon
Pancake
Toothless
Captain Hook
Scales
Skinny
Chili
Peanut
Budweiser
Majesty
Marvel Sushi
Twinkle
Ron Swanson
Funny bearded dragon names
Jabberwock
Scabby
Wormswart
Smirnoff
Blizzard
Body Armor
Kevlar
Raisin
Kenny Rogers
Queen Elizardbeth
Blackbeard
Crusty
Handbag
Hiccup
Scuttlebutt
Gandolf
MR. T
Dragster
Lizanardo Da Vinci
Dragon Malfoy
Merlin
Dingus
Chewbacca
Dragnet Spaghetti
Dinosaur
Cute names for bearded dragon
Pikachu
Norman
Jiggles
Fluffy
Munchkin
Nugget
Small Fry Pumpkin
Dollface
Itty Bitty
Exotic name Ideas for bearded dragon
Zoltec
Freckle
Zookha
Pongo
Poko Frank
Freaks
Cool name Ideas for bearded dragon
Matches
Snapdragon
Gustav
Reese Prickles
Powderpugg
Nugget
Pebble
Marbles
Eggo
Now that you have the name for your bearded dragon, you can learn more about them by reading guide here and check out the best food to feed.