The bearded dragons have the scientific name Pogonas and belongs to reptile family. The dragon has a beard on the underside of the throat which can change colour to black due to the stress. They are generally found in deserts, shrub lands and eucalyptus woodlands of Australia.
There are almost eight to nine species of bearded dragon and several of them are kept as pets or are found in zoo under their natural habitat. They also go through a type of hibernation called brumation.
In brumation bearded dragons go in hibernation mode for months without eating food but they do drink water sporadically. They are found dormant in the hottest temperature and they are not able to tolerate the extreme heat and chances are they die.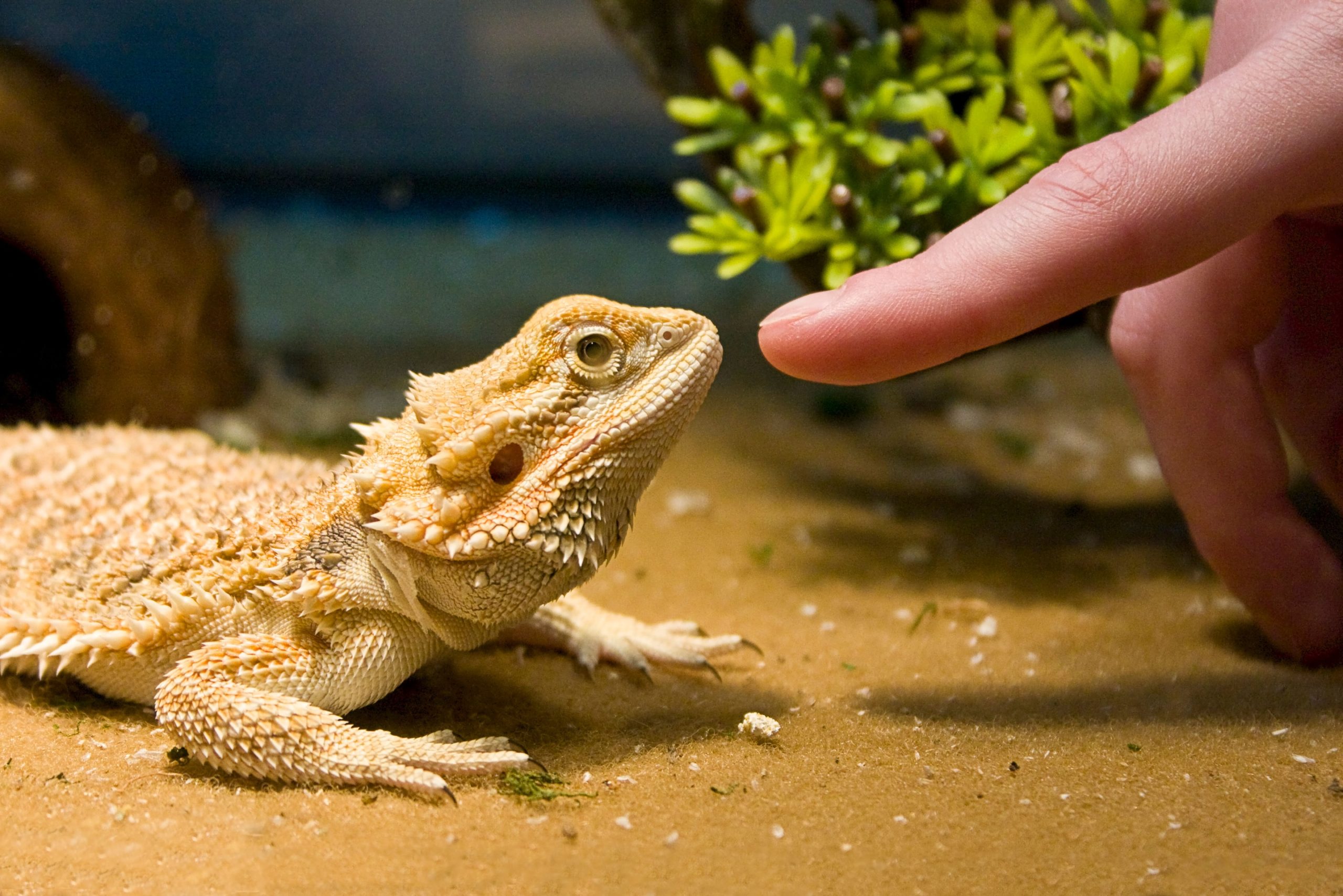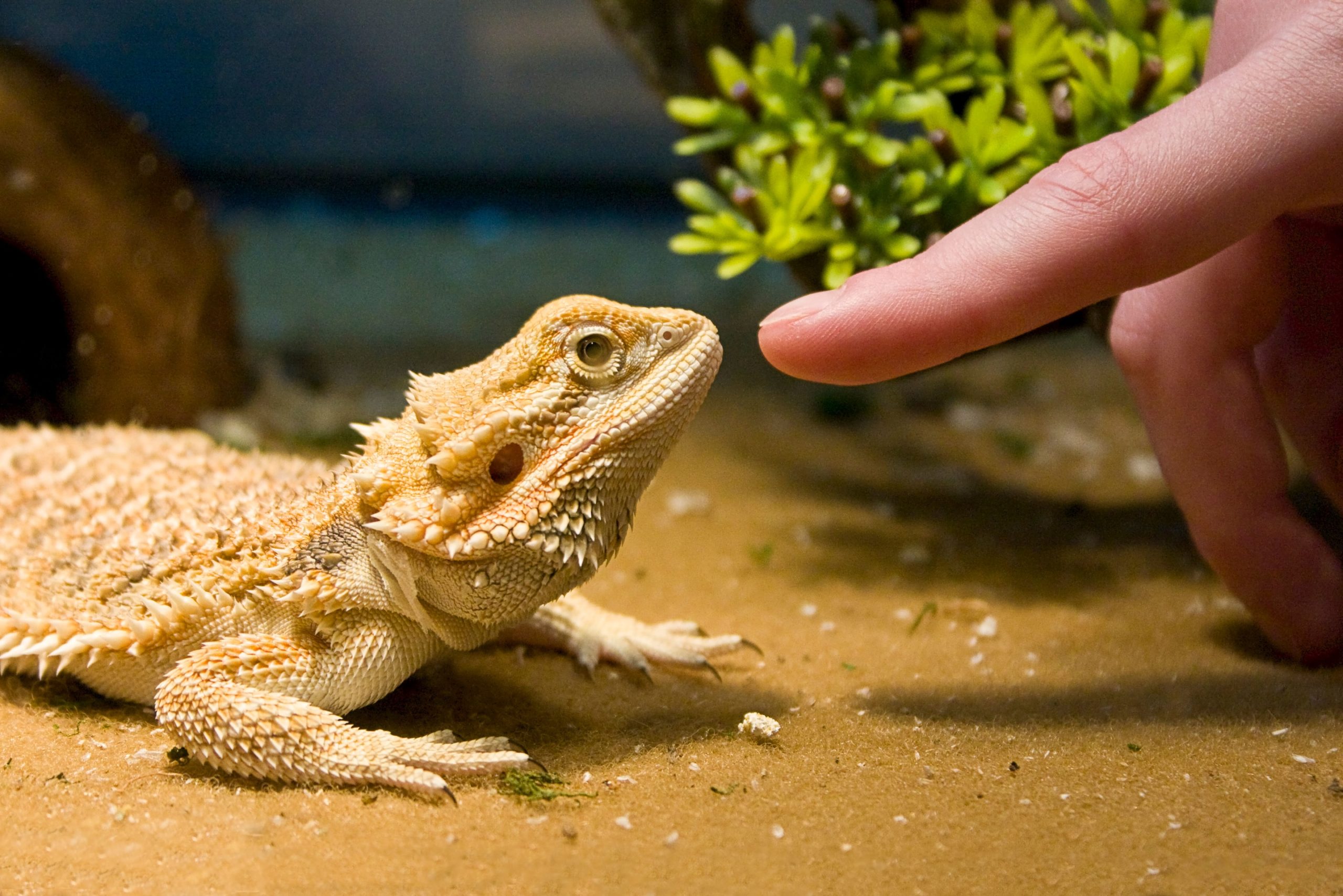 Bearded dragon dying Symptoms
You need to take care of the bearded dragon like a child as they are too sensitive to temperature. If you are planning to buy a Bearded dragon you should be careful. The signs that you should not ignore while taking care of a bearded dragon as we will discuss today about the top 10 dying signs of the bearded dragon. These top 10 dying signs of bearded dragon are mentioned below:-
Lethargic and not responding:
If you bearded dragon is lethargic or is unresponsive or it is doing no brumation then it is a big problem. It is a sign that your bearded dragon is not well and is about to die and the reason behind this is no proper brumation for this do check your vivarium temperature. If the temperature is low that means the dragon has lost its appetite and with the thermometer check you can maintain the temperature in the tank to keep your dragon healthy.
Bones are deformed
The bones deformation can be easily seen by eyes as you can check on the deformed spine or the legs and also they are not able to close their mouth. These are the indications of bone deformation in the dragon's body and the bones start to decay and if the dragon is left untreated then the dragon can even die.
Unable to eat live food
If the bearded dragon is not able to catch the prey or is unable to do so, that means the dragon is suffering from metabolic bone disease. For this you have to ensure the proper nutrition for your bearded dragon and also a clean habitat otherwise you will lose the life of your lovable bearded dragon.
Shallow breathing
The bearded dragon start the shallow breathing when they are poorly kept or they are not fed properly so the respiratory diseases starts occurring by coming in contact with the fungi, viruses and parasites. They will also do open mouthed breathing which will tell you that the bearded dragon can die if he is not taken care of and an immediate action should be taken.
Losing Weight
Your bearded dragon will lose weight if they are suffering from diarrhoea so it means they are having problem with their diet and immediate medical attention is needed otherwise you will lose your bearded dragon. You can keep a check on their stool schedule whether it is watery or bloody then you can detect the problem of your bearded dragon.
Skin problems
They usually suffer from the mouth rot, tail rot and yellow fungus that are clearly visible on their skin in the form of discoloured patches near the mouth, rot appearances, the open wounds and also the swelling and inflammation. This can cause skin not to shed and because of this your bearded dragon can lose his life if immediate action is not taken.
Sunken eyes
If the eyes of the bearded dragon are sunken and are droopy and you cannot see brightness in their eyes and also the eyes are not focussed it clearly indicates towards dehydration. The dehydrated bearded dragon can easily go ill and this can lead to the death of the bearded dragon. The bearded dragon should be taken to the vet so that proper attention can be provided to your pet.
Staying towards the colder side of the vivarium
if the bearded dragon usually stays towards the colder side of the vivarium it clearly indicates that the bearded dragon is not able to warm itself and his metabolism is not working properly which can actually lead towards the death of the bearded dragon. These signs also tells you that they are suffering from serious medical issues and you should concern a vet as fast as possible.
Skin is wrinkled
Though a bearded dragon has usually a wrinkled skin but if your bearded dragon is not well and is dehydrated and the skin has lack of elasticity and skin does not return to normal when it is stretched and their tail looks skinnier and the areas of fat appears sunken in then it means your bearded dragon is not well and can also die if proper care is not taken and in very serious cases you should consult a vet.
Absence of bowel movements
You should keep track of the bowel movement of your bearded dragon to make sure if they are healthy or not and if your bearded dragon has not eliminated faeces for several days then this means that they have impaction in their intestines and which can also cause their death if not taken care of. You can improve their diet and even consult the vet if the diet is not working as the bearded dragon may need some special attention.
Hence you should always be familier with the facts.
All the signs are top signs which can tell us whether a bearded dragon is dying or not and these sign scan be easily detected and if any of the above sign is visible in your bearded dragon then you should be careful with your bearded dragon and should pay attention on them and also consult a vet for double assurance, otherwise you can lose your bearded dragon.