Bearded dragon a very sensitive animal to keep as a pet in the reptile family. Bearded dragon needs lots of care and attention. We will discuss about the bearded dragon when it is lethargic and is not opening its eyes.
Sometimes, they suffer with various problems that is why such conditions develop and you need to know the reasons or causes behind this as this may cause serious issues for your bearded dragon if not taken proper care of and sometimes it may be fatal to life.
What Causes a Bearded Dragon to not eat or Eyes closed?
If your bearded dragon is feeling Lethargic then there could be may reasons and causes which are as following:
Dehydration
The most common reason for the bearded dragon not opening eyes is the dehydration. Know how to properly handle hydration for Bearded dragon.
Shedding
Shedding problems around the eyes also causes this issue. Learn here on How To Help Bearded Dragons Shed?
Scratches or damage
If there are scratches or damage to cornea due to very bright light, entering of small particles in the eye, infections etc.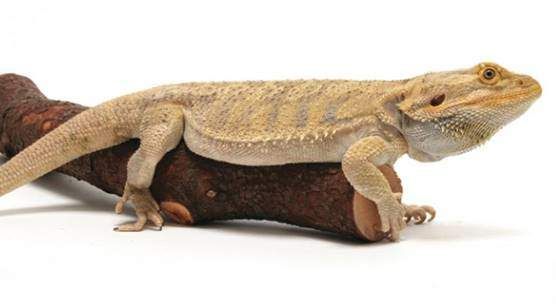 Lack of vitamins
Also when the eyelids swells due to the retained shedding or the lack of vitamins. Make sure to include good food and diet.
Why Bearded Dragon is Acting Lazy or Lethargic?
Bearded dragon can act lethargic due to the following reasons:-
Lack of proper heat
The bearded dragon feels lethargic due to the lack of proper heat and low temperatures can cause loss of appetite and the activity levels also drop. Make sure to have one of the Best Lighting for your Bearded Dragon
Lack of UVA radiation
If there is lack of UVA radiation then also bearded dragon will feel lethargic as they need full spectrum lighting including UVA or UVB radiation. You can find good  UVB Bulb For Bearded Dragon easily.
Parasites
Another possible reason because of which bearded dragon feels lethargic is due to the presence parasites. As we know that parasites are blood sucking organisms, due to this the bearded dragon feels quite lazy.
The dehydration is also a reason that makes your bearded dragon quite lethargic, so you should be careful about their eating habits and watch their activities so that you can help them.
Note: If bearded dragon acts lazy or lethargic or have any other illness sympotoms for many reasons, it's always good to have to consult with your veterinarian.

Why Bearded Dragon is Not eating?
If Bearded dragon is not eating then this could be due to the following reasons:-
When the lighting is improper that can really affect a lizard's appetite and that is why they stop eating and it is not easy for them to eat in the darkness.
When brumation period comes then also the bearded dragon stops eating, so it's a natural in this case.
Where there is an uncomfortable impaction, then also the bearded dragon loses its appetite. An impaction typically occurs when the bearded dragon has an excess of something in their diets or a poor ratio between the meat and the vegetables.
When your bearded dragon is grumpy then also it is quite disinterested in the food and the reason why they feel grumpy is due to the change in diet, temperature, lighting or the change in the habitat.
The bearded dragons are not immune to injuries, so there are chances when there are chances when their bones are broken or they are not handled properly then also they lose their interest inn eating and decides not to eat.
When your bearded dragons are ill this is the major reason that they stop eating and you have to be very careful with their diet at that time because if proper care is not taken then you can also lose you're your beardie.
All these signs should be noticed and rectified so that your bearded dragon lives a happy, healthy and a comfortable life.
Conclusion:-
Whenever you notice any of the above mentioned reason that either be very careful with your beardie or if you do not understand what to do than you can consult vet as they can handle your bearded dragon. You have to very careful with your bearded dragon if you want to pet it and want to give it a very healthy and happy life.