There are a lot of differences between the blue and the green iguana. Both are different in many ways as well as alike too. In this article we will see these in detail. The blue iguana, also known as the Grand Cayman iguana, is a species of lizard native to the Grand Cayman island in the Caribbean. It is known for its bright blue color, which is the result of a genetic mutation. In contrast, the green iguana is a large species of lizard found in Central and South America. It gets its name from the green color of its scales, which helps it blend in with its surroundings. These two species are not closely related and have different characteristics and behaviors.
Green iguana
If you are bringing home green iguana then you need to take care of a lot of factors. These are:
Temperature settings
Water
Food
The characteristics of iguanas
Lightning
Proper supplies
Enclosure requirements
Read the details mentioned below. These will help in knowing what requirements you have to consider for green iguanas.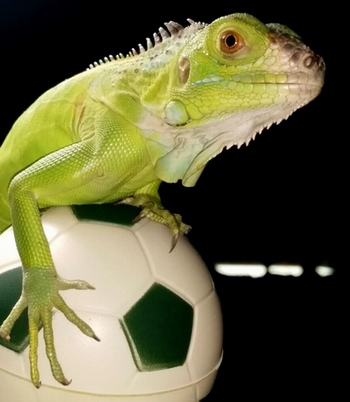 Lightning
One of the most important parts of green iguana care sheet would be to provide proper lightning. For this the users need to install lights that provide both UVA and UVB lights rays for heat. This will ensure that your pet stays healthy.
Also, if you provide natural sunlight then it is one of the best sources of UVA. In order to provide UVB the users can shop special bulbs from the stores. Also, it is important that these bulbs are changed after a certain span of time.
Temperature
The iguanas are usually used to warm climates. It is therefore important that your provide your pet with the necessary heat lamps and install them properly in the cages.
And set them up in such away that your pet is warm. But prevent overheating. The temperature should be optimum around 95 degrees F in the day and around 75 degrees F in the night. Also, using heat lamps is also good idea as they will turn off automatically during the night.
Food and water
The green iguanas are herbivores and you do not weed them animal protein or any of the dairy products. Also, make sure that you feed your green iguana more and more green vegetables and fruits, grains as well as greens. These can also  be fed strawberries and grapes but only in a limited amount and once or twice in a week.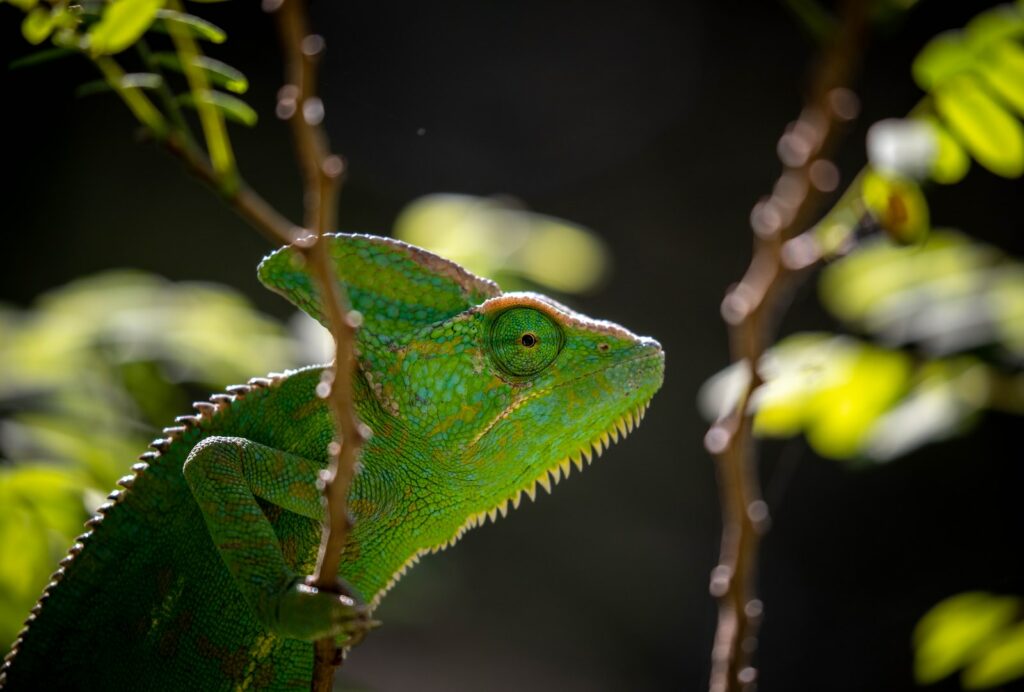 Most important thing that you need to note is that the food you provide them should be rich in calcium. Also, make sure that the food you provide your green iguana should have calcium to phosphorus ratio of 2:1. Make sure you add greens to the food and even supplements to provide minerals and vitamins.
The water you provide them should be free from chlorine and also see that there is water available all the time in the enclosure of your green iguana.
Also, you can train your green iguana to drink water and more and more of it. Clean the water that you provide your pet.
Blue iguanas
Are you interested in blue iguanas. Di you know about the various requirements it has. Well, if you own one of them you are surely going to be surprised seeing the size they have grown into.
Usually we cannot predict how large they can get.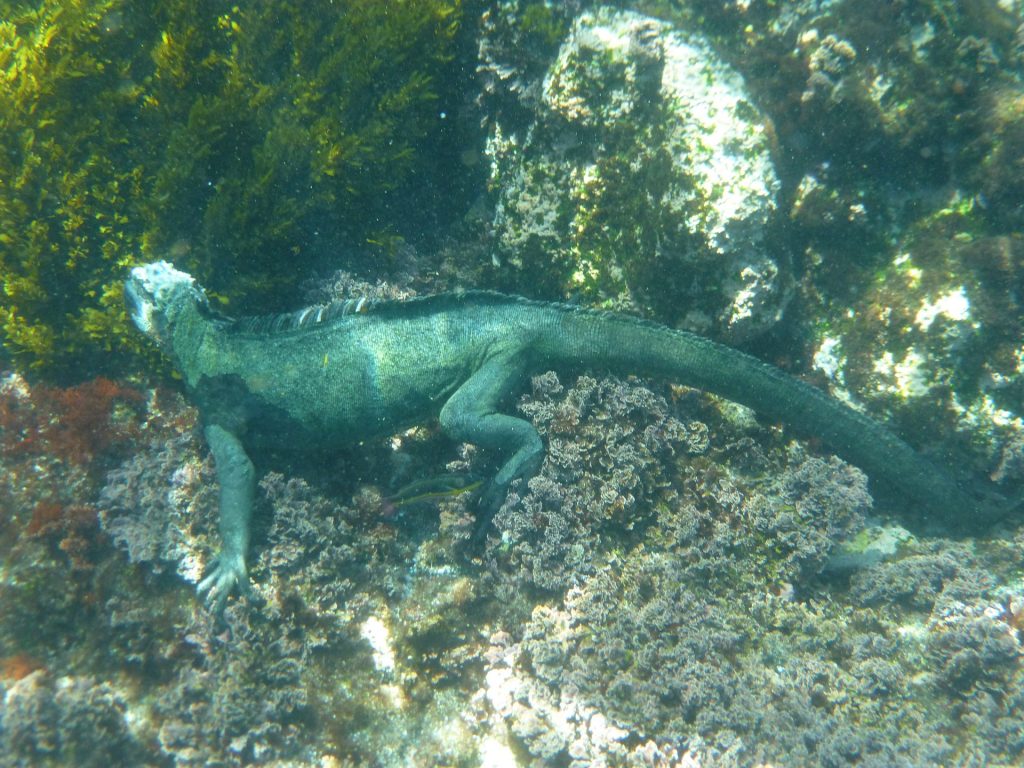 How large the blue iguana can get?
When these blue iguanas are provided the proper habitat and a healthy diet then they are likely to reach 5 feet from their nose to tail if they are male and in case of females it us 3.5 feet.
This depends on a lot of factors and of you are the owner then you need you take care of a lot of things.
Another thing that the people are unaware of is that there are two kinds of blue iguanas. The Cayman blue iguanas and the Blue Axanthic iguana.
So owners might get confused on which one they have and which one we are discussing.
Both if these can be kept as pets and they are different in nature as well as from the outside. So in case you are referring to blue iguanas then you are referring to the iguanas in general which are called the Grand Cayman iguana. These are also called Cayman rock iguanas. These were endangered 16 years back but have been found out in the recent years. Both the options can be kept as pets.
Requirements
If you want your pet to grow and is healthy then you have to make sure that you provide the necessary requirements. The best size that your iguana grows into will depend on three factors.
Enclosure
If the blue iguana is a baby then it should be housed in an enclosure of 20 gallons. This will provide them enough space to move around and also able to find its food and water. Also, the adult iguanas need care and proper food requirements.
The enclosure of 12 feet long and 6 feet wide with 6 feet height would be perfect. Also, your iguana might like to jump and climb, so he height is also a necessary requirement.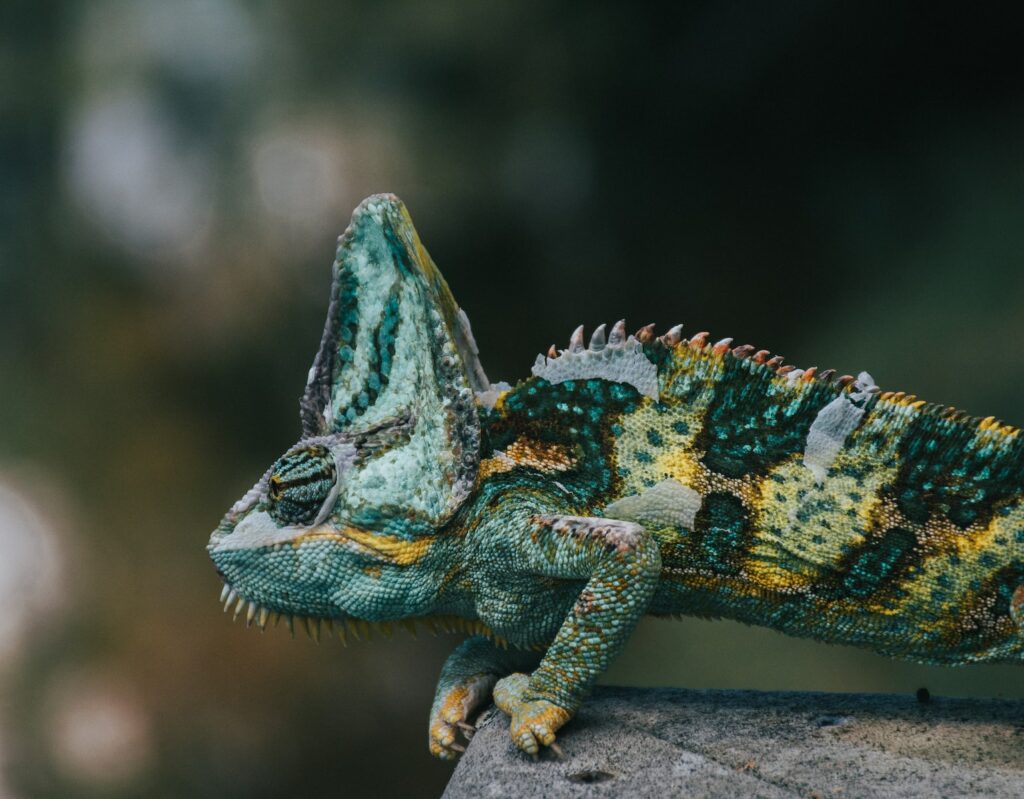 Also, there  should be fences in the enclosure and at least these should be 2 feet inside the ground. These are also very well known for digging. If their enclosure is small then they might face health problems.
Temperature and humidity
In case the owners live in the hot environment then blue iguana will also find the temperature suitable. This is because these iguanas are fond of warm temperatures as well as the grounds that are rocky.
In case the owners live in some other regions with varied temperature then they need to find ways to provide the correct temperatures to their pet. Heating lights are available and you need to create a basking spot of 110-120 degrees F for them. Moreover, the temperature should range from 90-100 degrees F.
During the night the temperature should be 65 degrees F. Also, maintain humidity od 50-70%.
Diet
The blue iguanas do need a proper and healthy diet so that they can grow. Mostly provide these with natural food and greens. You can give them vegetables. Prefer giving fruits once in a week. This is because it can cause diarrhea.
You can give them:
Collard greens
Yellow squash
Whole greens
Dandelion
Turnips
Pre made food for blue iguanas are also available. Give them calcium supplements too to maintain the amount of calcium in their body.
Blue vs green iguana
The blue iguanas are called the rock iguanas. These are most commonly found in the west Indies. There are no much differences between the green and the blue iguanas.
The sister island rock iguanas are much prettier than the blue ones. This is commonly when they ate excited and they are fighting.
When these are excited they turn their color into grey and brown shades. The green iguanas on the other hand are known as the Cayman brac and are very helpful for the ones who stay in the islands.
Conclusion
Moreover, the requirements of both the green and blue iguanas are same. The users need to ensure that they provide them with proper food and lightning as well as temperatures so that they stay healthy.
Read More: