Akita is one of the large and powerful breeds of dogs and has an intimidating presence. These dogs are magnificent and usually known for guarding the royal and noble people in Japan.
Also, they are great hunters and hunt wild boars, deer, and even the black bear. Akita is an extremely powerful dog that is why they do not get scared easily and they are known for guarding their owners no matter whatever the danger is and they even risk their lives for that and their fearless attitude is what made them so popular.
Akita is also an affectionate, amazing dog when they are properly trained and they can also socialize if they are trained properly for that. In this article, we know everything that is important about Akita so that if we keep them as a pet we can take care of them properly.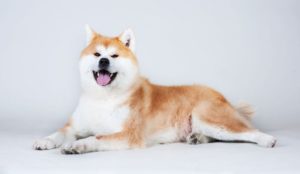 Characteristics traits of Akita
As we know that Akita is known for its powerful and bold nature and they are not at all scared of strangers and can even risk their lives for saving their master's life. Akita is an alert, courageous, and intelligent dog with an aggressive nature.
They tend to show their aggression to other dogs especially if they are of the same gender. Akita is quite strong and a high in energy dog so they love to play around in the house and will also love to carry toys and other things in their mouth and move around in the house.
Only a person who can provide them a strict but full of love and care training can bear with this dog, otherwise, it will be tough to handle an Akita. They are very active in nature so we need to provide them with plenty of exercises so that they can live a healthy life. Akita can become too aggressive and dangerous if not trained properly so it is a must to train them properly.
You need to keep the Akita dog breed highly active in order to channelize their energy otherwise they can become quite aggressive and destructive. You should also socialize them at an early age so there is no problem when people are around and they know how to behave properly. You need to have patience in order to train Akita properly so that they behave in a civilized manner.
General appearance of Akita
An Akita is a large and powerful dog and appears to be a bulky dog that has heavy bones. Their head is broad that is in the shape of a blunt triangle with a deep muzzle, having small eyes and the ears are erected most of the time. The tail of Akita is curled and large and the dog keeps on wagging it. You can easily recognize an Akita from these signs and you can see them in various colors like black, brown, fawn, white, red, etc.
Height of Akita: 26 to 28 inches in males and 24 to 26 inches in females
Weight of Akita: 100 to 130 pounds of males and 70 to 100 pounds of females
Life Expectancy: 10 to 13 years
Grooming of Akita
As we know that grooming a dog is an important step in any pet's life and it is done not only for the benefit of the dog but also because from this even the owner of the dog is also benefitted. By grooming your dog you are maintaining a healthy lifestyle for both the dog and for yourself too. So grooming an Akita is very important and another reason is that the Akita sheds a lot and due to this reason there hair are found everywhere in the house.
We know that we cannot control the hair shedding of the Akita completely but we can prevent it to some extent. The grooming is very important for Akita not for controlling their shedding issue but also if there are any sort of parasites on their hair coat it can also be removed. The proper health is ensure through grooming as you can even check for any skin infection if they are suffering from.
Bathing, nail cutting, hair trimming, etc. all are parts of grooming and you have to do all this nicely and carefully so that you do not hurt the dog and they are also enjoying the process.
You can also hire the professionals for the grooming purpose of the Akita because the professionals know how to handles the dogs calmly and also they look at their eyes and ears if some particles are stuck over there or not. They will help in over- all grooming and you do not have to worry about your dog as they are in safe hands, though hiring a grooming professional for your Akita is quite expensive but it is completely your wish.
Training an Akita
We need to train any pet that we are keeping so that they can easily mix with us and even understand us and also so that they behave in a particular manner. As we know Akita is an intelligent dog and even a loyal one so we need to train them according as they have an independent nature.
Akita is a strong, powerful, and aggressive dog which means that we have to train them from their childhood so that they get used to the training and do not create any sort of fuss for their owners. Akita is known as a good guarding dog so we need to socialize them properly so that they can understand that who is a threat and who is not so that they do not attack everyone entering the house.
They should be taught how to be comfortable if there are many people around and do not become aggressive. Akita becomes very aggressive when they see dogs of same-sex you need to train them for that also and even proper training should be given to them especially if you are also having another pet at home so that they do not attack them and accept them as their companion.
You need to train your Akita in a proper manner so that they behave properly and also so that they can understand you. Also so that Akita can socialize with people around and also with other animals and do not create any sort of mess for anybody.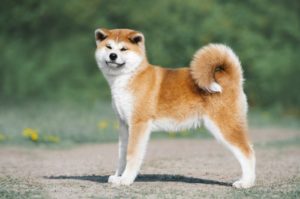 Food for Akita
Akita is a magnificent dog so we need to provide them with the proper type of food that is of high quality because they are high-energy dogs who are active most of the time. This means we need to feed an Akita with high-energy food that keeps them highly energetic and also healthy at the same time.
The food that is fed to Akita should be high in nutrition which will help them in getting energy throughout the day. Do not overfeed your Akita they can get overweight and this can lead to many diseases in your dog. For adult Akita, you need to feed them with food that has low calories so that they do not have to go through kidney diseases. You can even contact your vet in order to prepare a proper diet plan for your Akita so that you can provide them with all the healthy and nutritive food so that they live a comfortable and healthy life.
You need to provide the Akita with clean and fresh water at all times so that they do not have to roam here and there for water. Water is very essential for them provides them with a bowl of fresh and clean water every day in order to keep them healthy and fit.
Health of Akita
For any dog the health is a very important factor and you need to take care of the health of your dog so that they can live a happy and a satisfied life with their owner. You need to observe your dog carefully so that you can notice that if they are going through any sort of problem or not.
The health issues can be internal or external you need to be a keen observer so that you can notice things carefully. The Akita can face many issues related to their skin, stomach, eyes, ears, legs, or any other issue. The external diseases or infections can be observed easily but internal ones are not so easy to notice. The internal diseases can be noticed by the changing behaviour of the Akita.
For proper health check- up you can take your Akita to the vet because they can take a complete check- up of your Akita. They will let you know if something is wrong with your dog or not as this is very important for you to know if any internal disease or infection is there. As the vest will help you with this and will also give medical help if needed. You also need to take care of their diet and maintain a clean and a hygienic environment so that they can live a healthy life. Grooming the Akita is also plays a very important role in maintaining a healthy life for them.
Highlights of Akita
There are various things that you need to keep in mind before keeping an Akita as a pet because Akita is not an ordinary dog, you need to take care of them properly and also understand them in a proper manner to keep them as a pet. The following points should be kept in mind while petting an Akita:-
An Akita is not a good option for the people who are keeping the dog for the first time as they are not easy to tame.
As we know that Akita is aggressive with other animals you need to socialize them at the time of training so that they do not get so aggressive and control their anger.
If the Akita is not handled properly they can be very dangerous and aggressive and can create a lot of problems for their owners.
The owner should be firm enough with Akita at the time of training and not be scared of them otherwise the dog will not be trained in a proper manner.
Also, remember that an Akita sheds their hair a lot which can create a lot of mess at your place, you need to handle this situation calmly and groom them nicely so that you can prevent this hair from falling to some extent.
Training an Akita is not an easy task it can be too challenging sometimes, you need to be calm and patient with them it will take time but if you will train them in a proper manner you will not face many difficulties.
If there is prolonged eye contact with an Akita they consider it as a threat and they become too aggressive at this time, you should be prepared for such situations so that you can handle it easily.
These are the various important points that you should keep in your mind while you are petting an Akita so that you do not face any sort of problem in raising them and also by knowing about them you can understand them better and will be able to handle the Akita easily without facing many problems.
Conclusion:
An Akita is an amazing dog to be kept as a pet but not everyone can handle them and keep them as they are too aggressive to handle and not so easy to train.
An Akita is also an affectionate dog that will guard you at any cost even by risking their lives because they are known for their loyalty.
An Akita is a dog that loves to play and you can spend your time while playing with them. Try to spend your time with your Akita so that a bond is built between you both and also this will help in understanding each other better and also there will not be created any sort of problem by anyone for each other. Both can enjoy each other's company by knowing your Akita properly.
Check other dog breeds :